Milltown Apartments Receive National Recognition for Energy Standards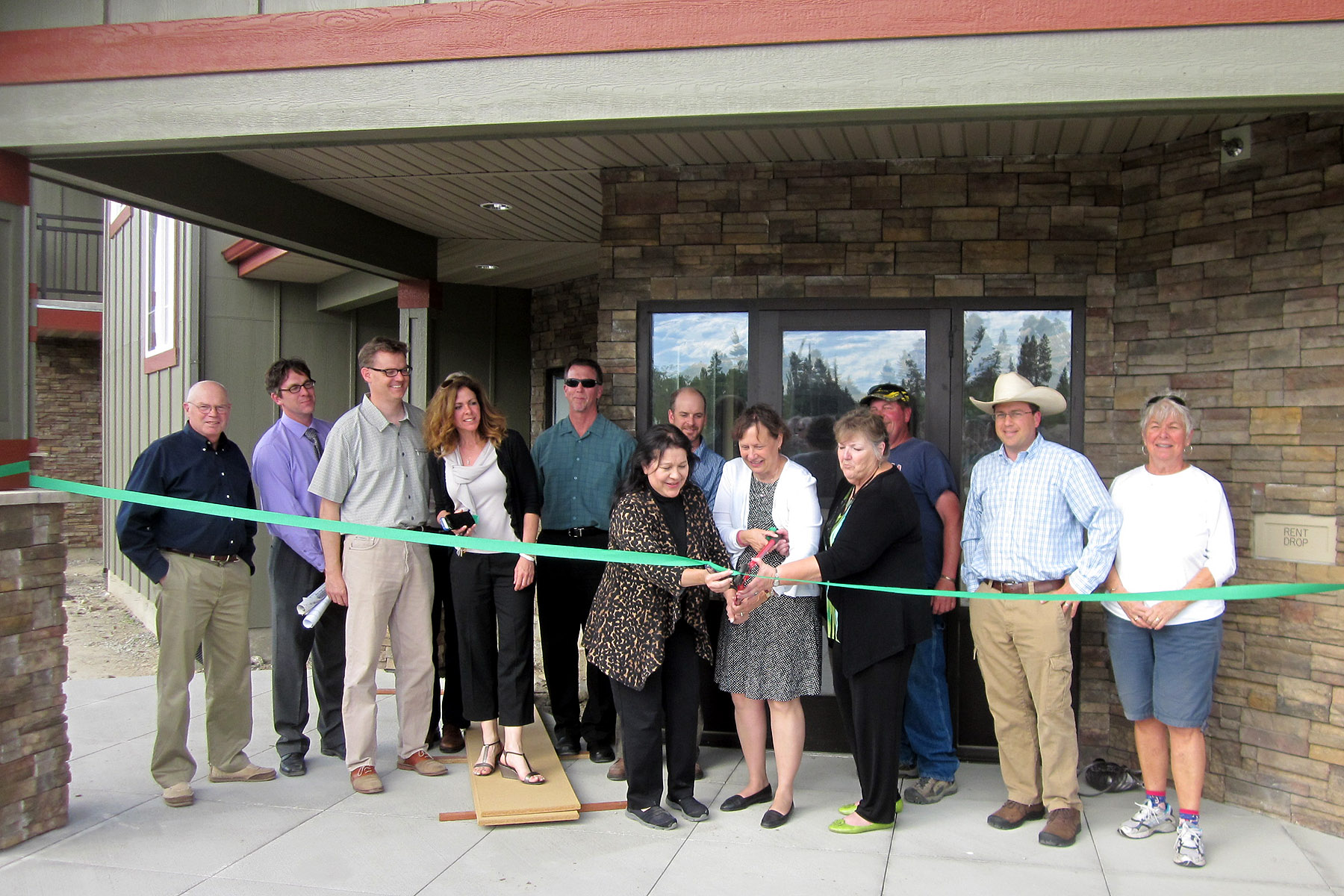 June 17, 2013
On Wednesday, June 5th, Milltown Apartments in Sandpoint Idaho received a visit from Tammye Trevino, the National Administrator for USDA's Housing and Community Facilities Programs. Milltown is recognized as one of the leading edge projects in the nation for its approach to sustainable energy and efficiency.
"We're always looking for best-practice approaches to hold up as a model for the rest of the nation," Trevino said.
Milltown is designed to achieve LEED Platinum standards upon its completion this coming August. ZBA worked with the client, Whitewater Creek, to identify Energy Efficiency as a goal for the low-income, multi-family housing project. An energy efficient envelope, geothermal heat pumps and solar panels are just a few examples of the sustainable elements that ZBA has incorporated to achieve this goal.